Welcome to the Freakazoid Wiki!

Super Teen Extraordinaire- It's Freakazoid!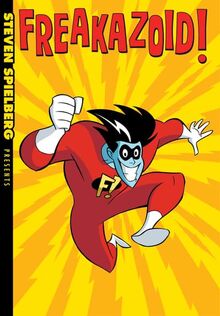 Welcome to the Freakazoid! Wiki, the wiki devoted to the Warner Bros. cartoon series Freakazoid!. Join Freakazoid and his colleagues as we learn more about their adventures! Take a spin in the Freakmobile; and whatever you do, DON'T say "Candle Jack" at-
Believe it… or not!
Join our resident Freak as he traverses the world (and sometimes the internet) to fight bad guys such as the Lobe, Cave Guy, Candle—- boogeyman guy, Waylon Jeepers, and many more. Joined by best friend Sergeant Mike Cosgrove, girlfriend Steff, and his butler Professor Jones, there's plenty of mayhem to be found!

Be sure to catch the series on DVD, digital outlets, and Tubi!

Straight from the Freak-A-Lair, our starring cast!

We're a community run and maintained by people just like you! Originally founded on April 5, 2010 by ShadowSasuke69 and maintained by fans for all our visitors; the Freakazoid Wiki is dedicated to creating a comprehensive and informative resource about Warner Bros. and Amblin's very own Freakazoid.
Whether you are here to start editing or to chat with fellow users, you are welcome to sign up for an account! We have a variety of pages, including some that are under-construction, and welcome all to contribute! Make sure to check out the Freakazoid Wiki policies before editing, as well as our article editing guidelines to help you out with how to structure the articles.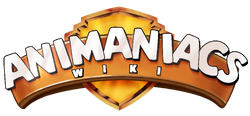 Make sure to check out our sister site: the Animaniacs Wiki for all things Animaniacs!